The 38-year Los Angeles-based heavy metal band Megadeth frontman Dave Mustaine's daughter, Electra Mustaine, who is also known for her music career, has recently sent a new photo on her Instagram account and fascinated fans in super-tight sticky pants.
In the photo, Electra was sitting on a window sill of the Nissan Stadium and posing for her fans while looking somewhere. She wore grey sticky tights on the bottom and a baggy sweater on top. She combined her outfit with gorgeous heels. Her body looks fascinating as always.
When she posted the photo with her fans, Electra revealed what she was dreaming while sitting right there. She captioned: "Here's me sitting on a window sill waiting for the Nashville vs Cincinnati football game to start! And here's some other things it feels like we've waited forever on…. 1. Covid to end. 2. To give a stranger a high-five in public. 3. To get hella smushed in the pit at a concert. 4. For 'Evergreen' to drop April 30th."
Under her social media post, her followers commented to mention her beauty. They've expressed in the comments that she is gorgeous, beautiful, stunning, and pretty.
Electra Mustaine will be unveiling a new song titled "Evergreen" on April 30.
Here's the photo: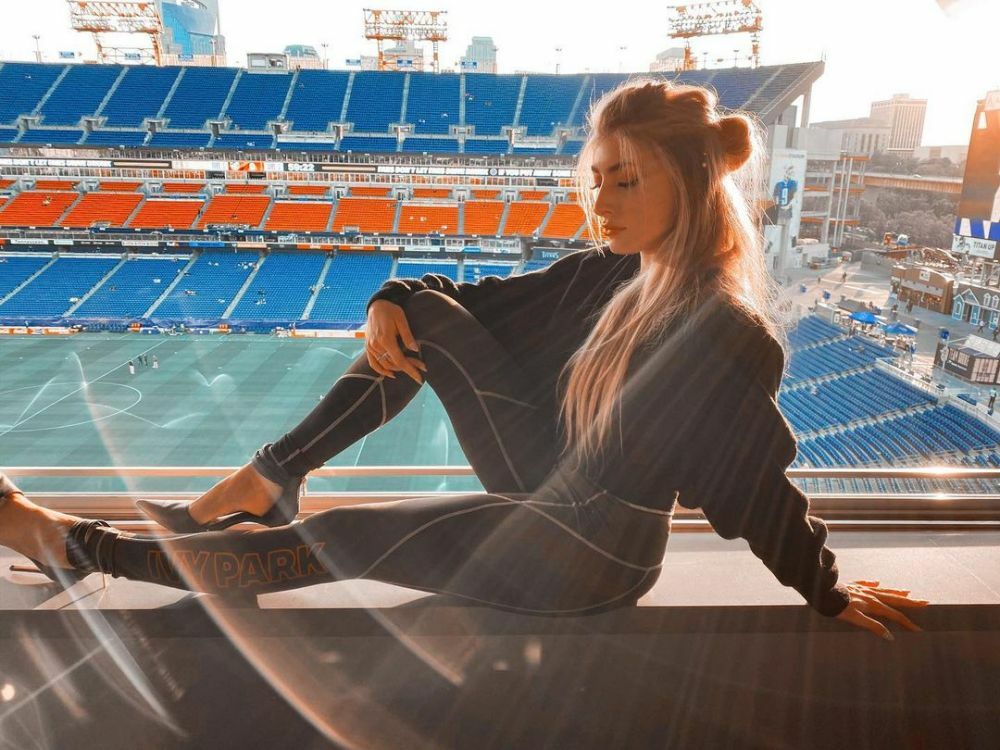 How Electra Stays In Fit
As some of those who follow the talented singer Electra might know, Electra has been sending some gorgeous photos through her official Instagram account. People who follow her wonder how she stays fit like that.
As she shares on her social channels, Electra takes care of what she drinks or eats. She eats organic things and makes some workouts to stay fit.
Recently, she stunned her followers with a photo series while wearing jean shorts.
In the first photo, she was posing in front of a mirror. In the second, Electra was outside with her dog. She was looking mesmerizing.
You can find the photos below.