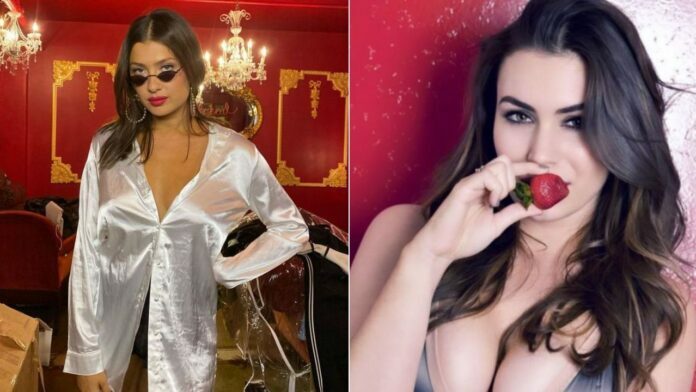 The New York-based rock band KISS bassist Gene Simmons' daughter, Sophie Simmons, has just shared new stories to her verified Instagram page and sent her friend's stunning pose to mention her incredible success.
In the Instagram stories, Sophie has first sent a screenshot of her friend Leah Kate's reaching 20 million listeners with her song titled "Fuck Up The Friendship." She expressed her excitement about the moment and showed off how she proud of her.
"Unsigned, indie friends making music," Sophie captioned in the story.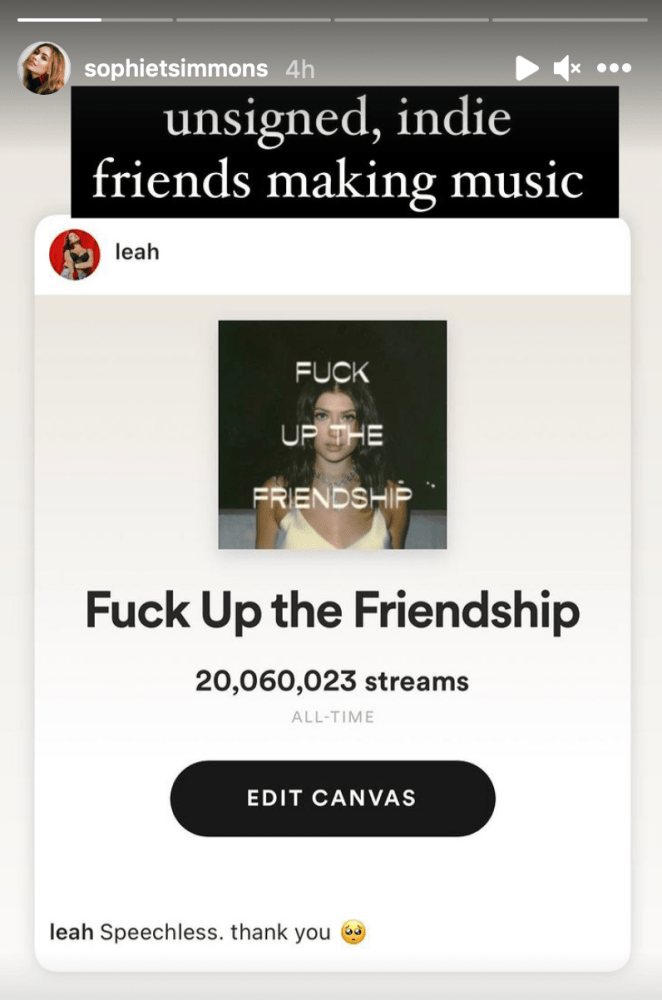 Later, she has sent her friend's Spotify account to mention her success.
On Spotify, Leah's profile picture was looking stunning. She wore a black bra to pose for her listeners who love her. Sophie's friend Leah was looking gorgeous in black underwear.
Sharing the photo, Sophie circled the track which reached out to 20 million listeners. She wrote "twenty million" on the photo to reveal her thoughts.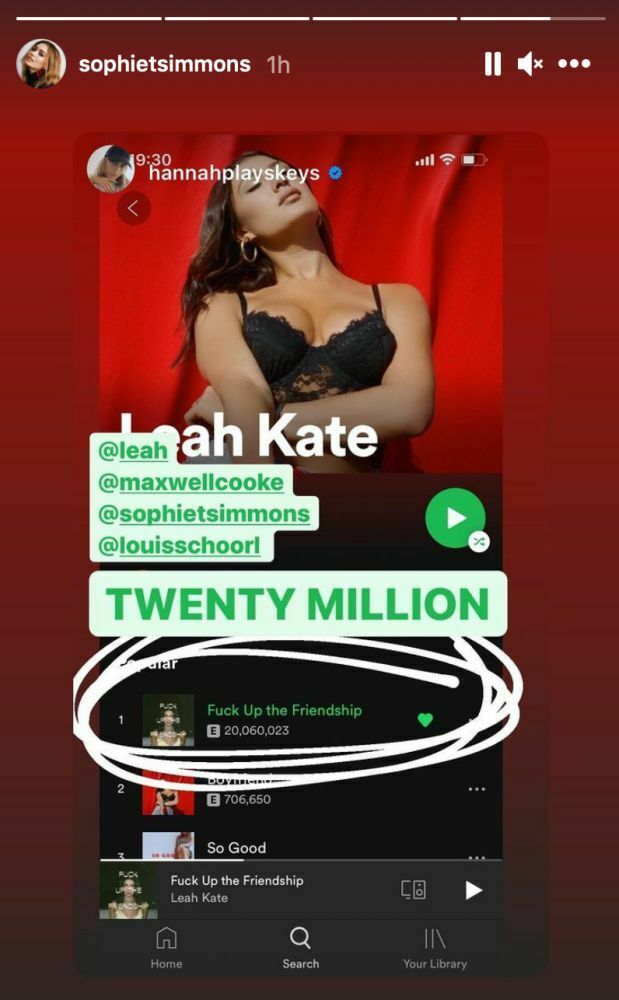 Sophie's Been Congratulating Her Friend
Previously, Gene Simmons' singer daughter has sent a piece of photos on her social media channel to show off her respect after her friend's huge success.
In the post, there was a photo of Sophie Simmons who wore an orange outfit. She was sitting down on a chair around land and looking gorgeous.
Sophie has also sent a video about her friend's success which says she reached the top 10 on SiriusXM's BPMTOP20 list.
"Love a top 10 song @leah more to come with my bb," Sophie Simmons captioned on the post.