KISS bassist Gene Simmons' lovely daughter Sophie Simmons has just added two new photos to her official Instagram account to show off her beauty in bed poses while she was wearing nothing on top.
The 29-year-old talented musician Sophie Simmons has been updating her social channel with her gorgeous photos for a long time. She was showing off her beauty to people who follow her on social media.
Recently, she revealed two more photos of herself. In the photos, she was on the bed and having fun on her birthday. She wore nothing on top while posing inside the balloons on the bed.
Sophie Celebrates Her 29 With A Gorgeous Pose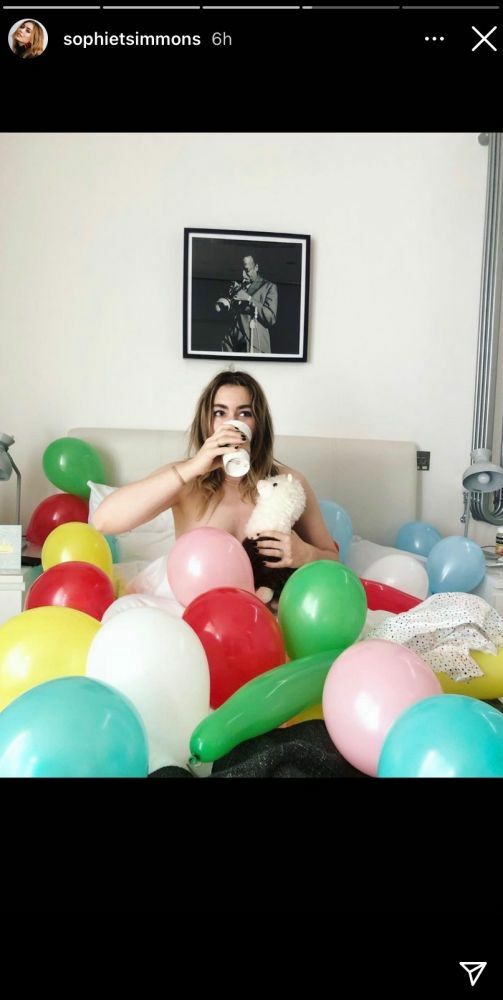 In the first story she shared with her fans, Sophie was sitting on the bed. She was drinking coffee while looking somewhere. Sophie was also holding a gift in her hand and looking so happy because of her birthday.
Her bed was full of balloons. Green, red, white, pink, and more colored balloons were accompanying her on her birthday.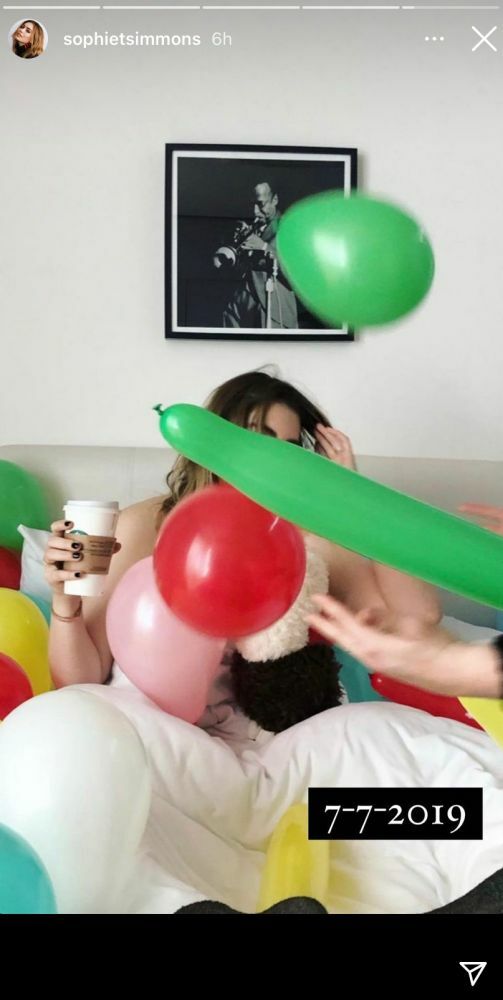 In the second photo shared by her, Sophie was still on the bed and posing with her coffee. There was a hand that gave the motility to the balloons.
Also, she wrote a caption on the photo. She revealed which year the photos belonged to, "7-7-2019."