The world-known rock band Guns N' Roses bassist Duff McKagan's model wife, Susan Holmes McKagan, who is also known as the founder of Susan Holmes Swimwear, has appeared on her official Instagram stories and fascinated her followers while wearing a short blouse.
In the first story, Susan was posing alongside her actress friend Zita Vass. They were hanging out together and looked happy. They were on the street and posing while opening their hands.
"Girls nights are best nights," Susan said when she sent the photo.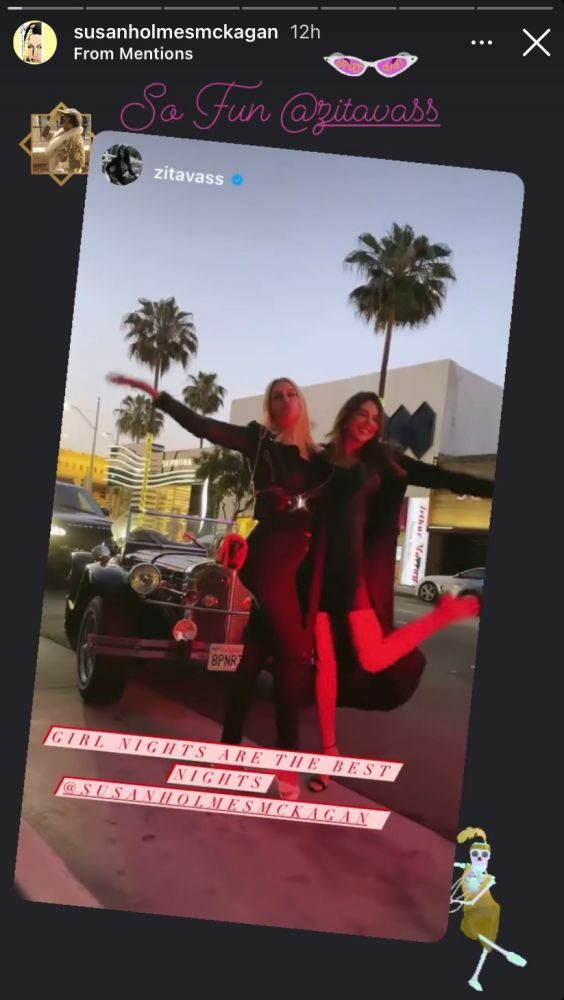 When her followers swiped and reached the second, Susan and her friend were posing as same as before. They were in the studio with her husband Duff McKagan, the producer Andrew Watt and musician Chad Smith.
Susan looked gorgeous in her super-short black blouse. She wore a headphone and took a selfie while listening to their recording.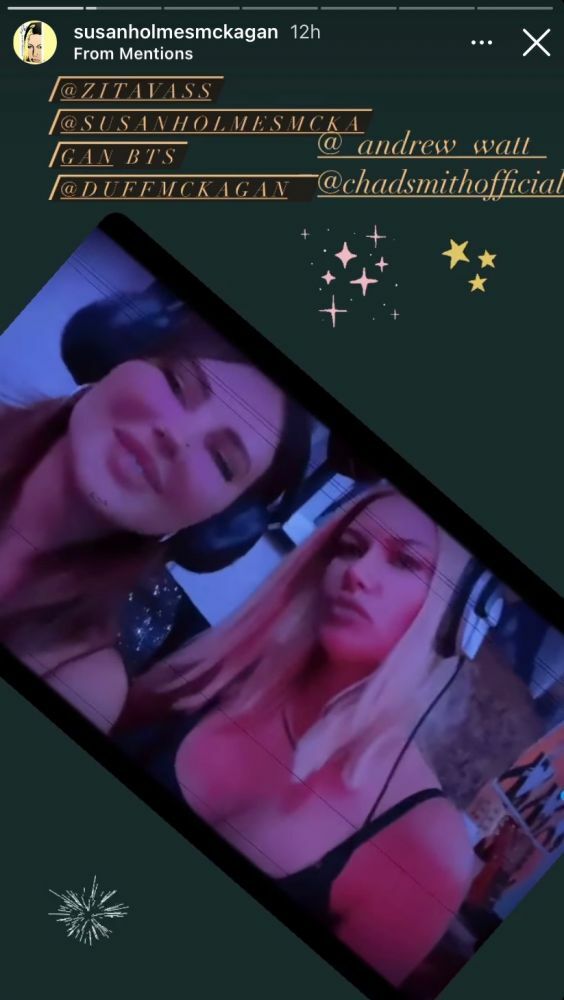 Later, they posed as same as the second story. They were in the studio behind the scene of Duff McKagan, Chad Smith, and Andrew Watt.
Susan was looking directly at the camera. She mesmerized her Instagram followers with her full of black outfit.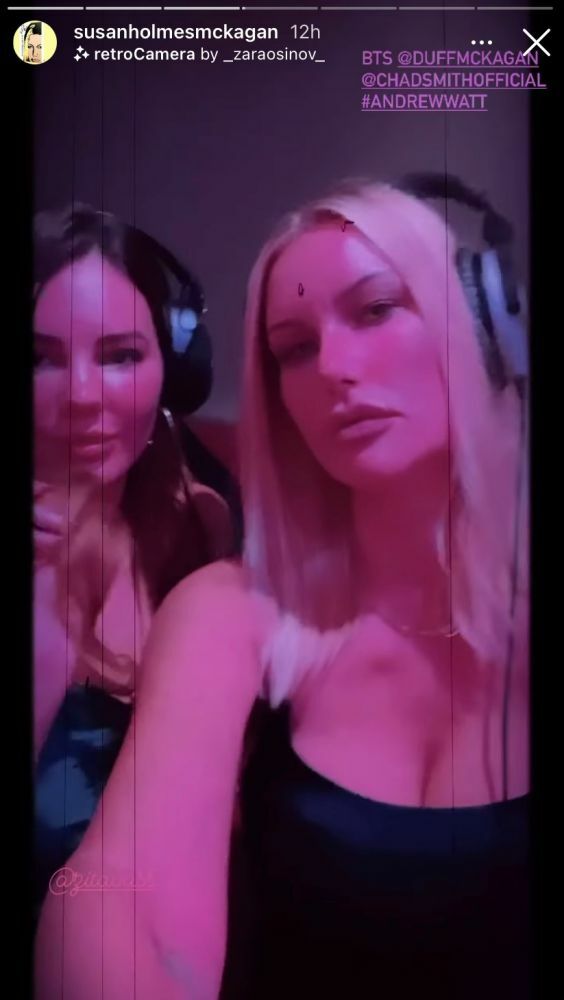 In the fifth story, Susan and Zita were on the street once again. She sent her love for her friend by writing kissing words. They've opened up their hands to pose in front of the camera.
Susan was shining in her stunning outfit, although it was colored black.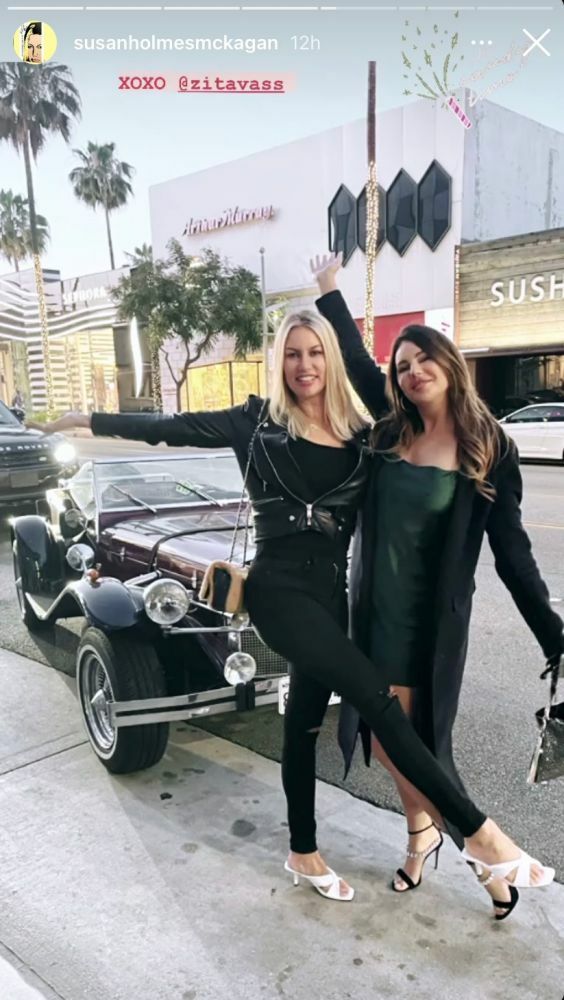 In the last two stories, Susan was in the studio while her husband recording. She looked gorgeous in her super-short and tight blouse.
She danced for her followers when the video has started.