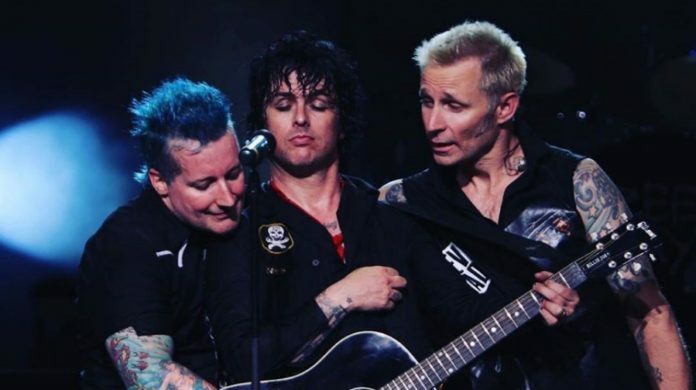 The tracklist of Green Day's 'The Father of All…' album, which will be released via Reprise Records on February 7, 2020, was leaked by Green Day Online. As posted over there, Jason revealed that the package arrived his mailbox as anonymously.
READ: RAGE AGAINST THE MACHINE TO HEADLINE 2020 COACHELLA FESTIVAL
Here's what Green Day Online admin Jason said:
"Imagine my surprise when an anonymous package, postmarked from California, arrived in my mailbox containing the album we've all been waiting for, Green Day's  Father Of All Motherfuckers which isn't due out until February 7, 2020! Alas, my initial excitement was only slightly dampened when it turned out the package contained just the vinyl sleeve for Green Day's 13th studio album and did not include any type of insert, but I certainly wasn't complaining."
He also stated that the two songs mentioned by Billie Joe Armstrong at the Kerrang!'s interview did not appear on the leaked list because those two song titles, which include Bulletproof Backpack and Art Of A Deal With The Devil, has been changed.
Father of All… tracklist:
01. Father Of All…
02. Fire, Ready, Aim
03. Oh Yeah!
04. Meet Me On The Roof
05. I Was A Teenage Teenager
06. Stab You In The Heart
07. Sugar Youth
08. Junkies On A High
09. Take The Money And Crawl
10. Graffitia
Click here for more details.