The 34-year-old musician Nita Strauss, known for her touring career with the rock musician Alice Cooper since 2014, took to her official Instagram account to share a piece of a moment from her daily workout and mesmerized fans in sportswear.
As some of those Nita fans might know, she has been working out for a long time to stay fit and giving body shred lessons in addition to her musical career.
Recently, she has sent five different moments by using her Instagram stories and showed off her gorgeous body while exercising.
In the first photo, Nita Strauss was riding a bike in front of a workout program. In the story, Nita was saying that "zero expectations and 100% effort. She looked mesmerizing while sending a boomerang in sportswear to share her workout.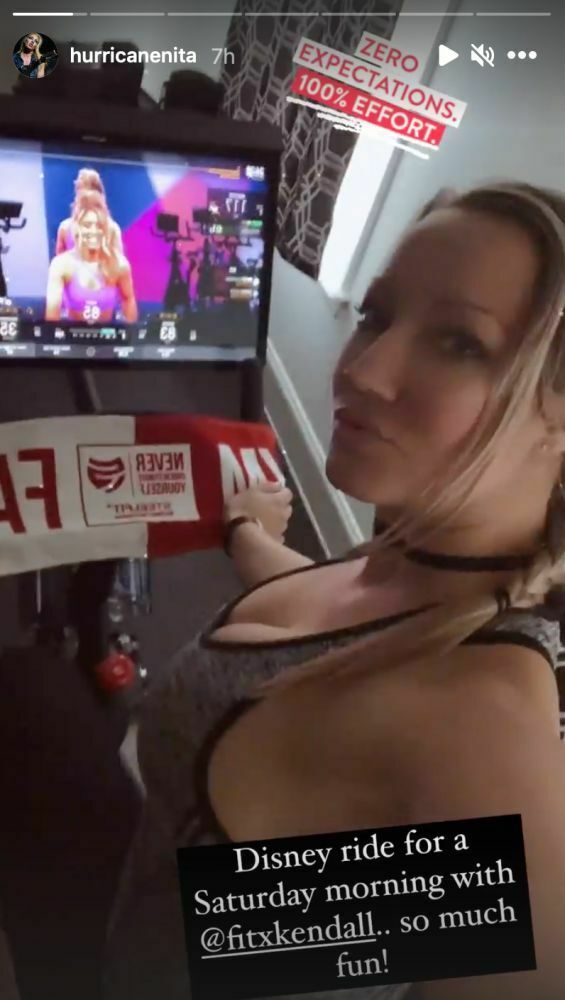 In the second of five poses, Nita was opening up about her workout. She was in her workout room and looking gorgeous, although she had a cartoon princess effect.
"I had a musical epiphany during today's Disney themed Peloton workout," she said on the photo.
When her followers clicked to reach the next story, Nita looked gorgeous just like in her previous stories. She has continued to talk about Disney, saying, "This new style of metal that's popular right now is basically Disney with double kick."
In the fourth pose, Nita was sharing her opinion about that. While showing off the mind-blowing body for her fans, Nita said, "I'm not hating on it, I like it! But tell me I'm wrong."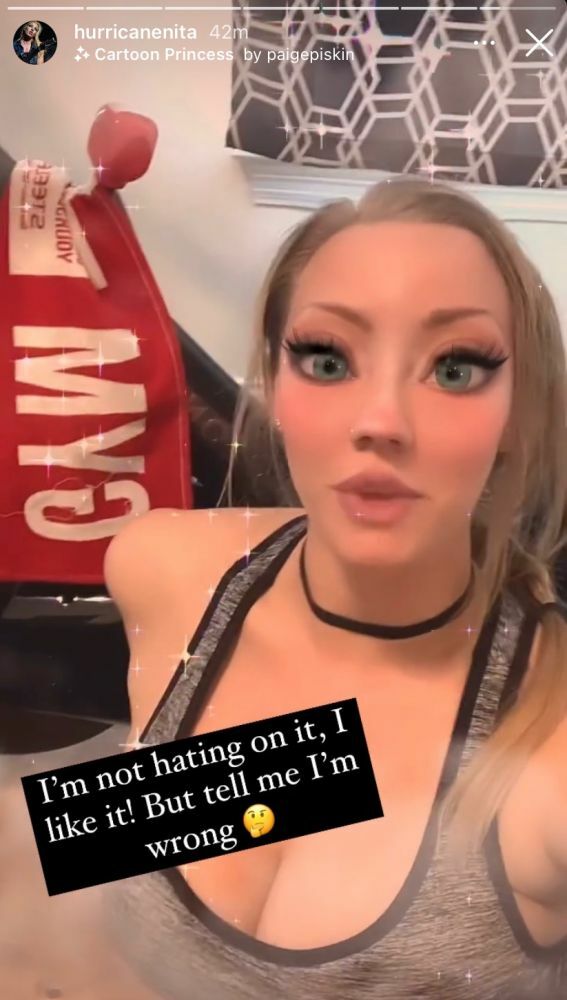 In the fifth and final story, Nita was listening to "Let It Go" from Idina Menzel. The song was playing in a cartoon movie called Frozen.
"Tell me this wouldn't sound totally at home with these new metal songs if it had a breakdown beat and some heavy guitars," Nita said on the story.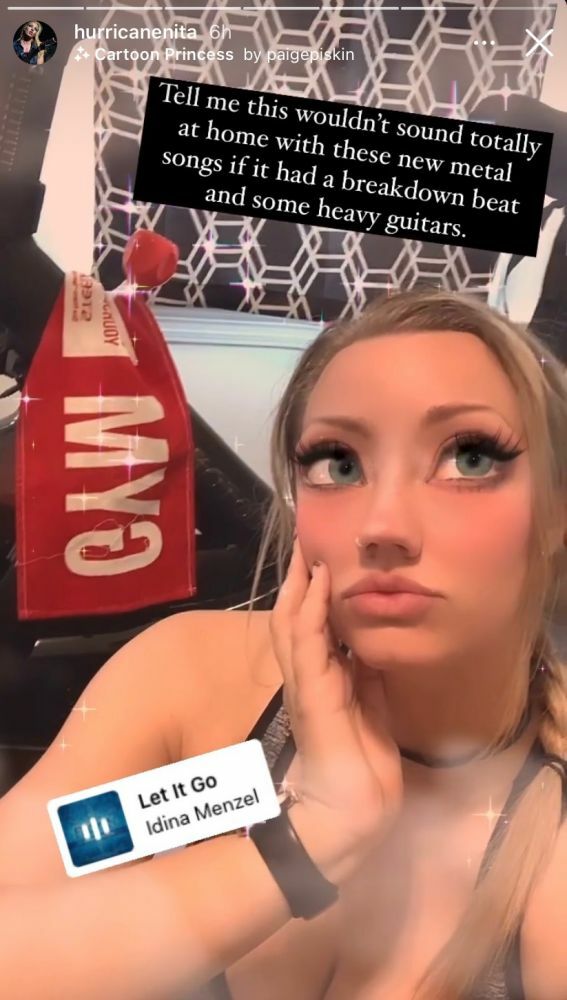 Nita Reveals How Her Body Stays Fit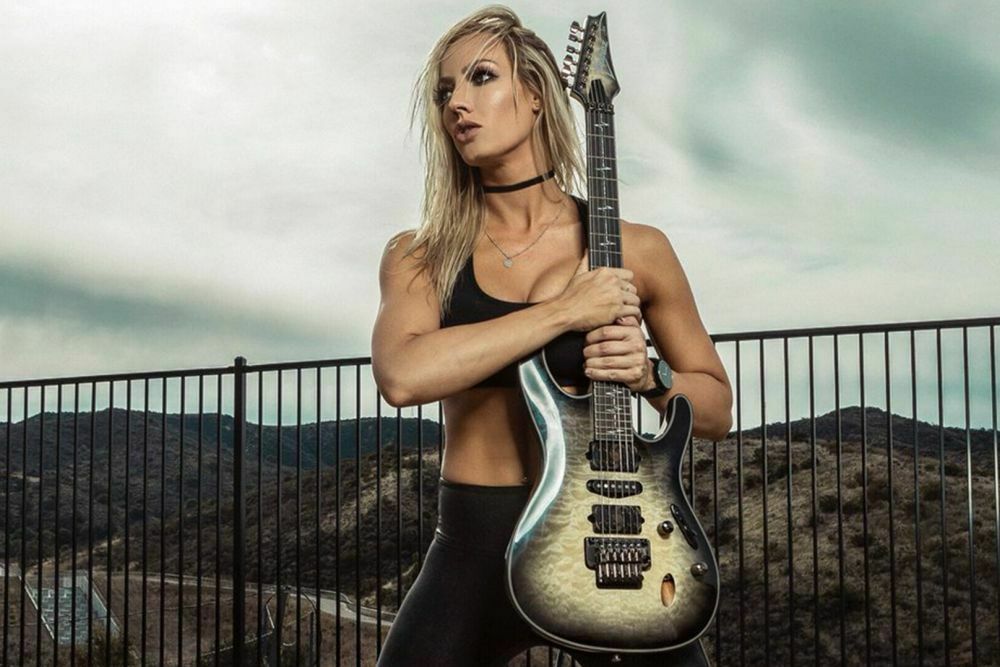 Nita Strauss, who is also known as the Hurricane Nita of the rock industry, has been sharing some tricks to reveal how she takes care of her body and how her body stays fit.
According to the talented musician, eating a healthy meal could stay the body fit. As you understand with her April 14 Instagram post, she supports eating healthy things that might useful for the human body.
That day's suggestion was chicken and veggie stir fry. Nita said about her meal that it has low carb high filling.
"Eating healthy doesn't have to be bland," says Nita. "Today's dinner- chicken and veggie stir fry. Super yummy, low carb, filling and @rpstrength plan friendly!! Swipe to see the before."